MarcoIslandForeclosures.com - Deals & Steals!
To obtain future updates with full details:
The foreclosure inventory for 2017 is expected to be minimal: Don't give up, check out our "Best Values" listings within our search pages.
Kent Hedrick : 2008 through 2014: # 1 in Buyer Sales Volume (out of over 500 Marco Island Realtors)
Working hard to find you the BEST DEALS & STEALS
Here are the three ways to search for Bank Owned Opportunities: Most of the Bank Properties will be found in the Naples MLS table, a few are in the Marco Island MLS links, and the 1st place to look is on the spreadsheet listed below (this is a list of bank owned properties that have not been released for sale yet). We give you the "heads up" on them as by the time they are actually listed, they are sold. Call Kent Hedrick - Broker @ 239-394-2500 and just ask for the best bank owned opportunities.
Bank Owned Properties located on: Marco Island (not many, so we included all price ranges)
Tip: When the search results appear after clicking onto the link below, just select the "Save Search" button and you can sign up for automatic updates (new listings and sales activity)
Naples: Bank Owned Properties
Start Here: Minimal bank inventory expected in 2017. The table below has the most recent Bank Owned Properties. The table below is sorted by Property Type. Don't go it alone, you need an experienced Buyers Agent to help you with the process. I'll help you find the absolute best deals: Marcoproperty@aol.com or call Kent Hedrick - Broker 239-394-2500.
| | | | | | |
| --- | --- | --- | --- | --- | --- |
| Property Type | Street # or Apt # | Property Description | Property Info | Status | Listing Details |
| Condo | 404 | Tradewinds | 1 bedroom 1 1/2 bath, Beacchfront condo with an Island View.. | Waiting for price | |
| | C210 | Anglers Cove | 1 bedroom, | Waiting for price | |
| | 4 - 504 | South Seas Towers | 2/ 2 nice gulfviews | Waiting for price | |
| | 202 | The Mirage | | $689K - overpriced, minimal views | |
| Home - Direct access | 911 | Heron | Built in 1971, small 3 bedroom 1,324 sq. ft, no pool, corner lot with long water views | Waiting for price | |
| Home - indirect access | | | | | |
| | | | | | |
| Home - inland | 239 | Shadowridge | Built in 92, 3 bedroom 2 1/2 bath, 2,000 sq ft. On the golf course. No pool | Waiting for price | |
| | | | | | |
| | | | | | |
| Lot | | | | | |
Marco Island MLS Search - Non Bank Owned
Request More Information Here & Join our Foreclosure Mailing List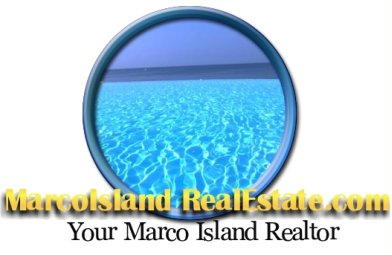 Visit Our Best Values Page at www.MarcoIslandRealEstate.com Serving Marco Island since 1997
Marco Island's Favorite Internet Site: Celebrating Over 4,750,000 "Hits", over $200,000,000 in sales, and the # 1 Buyer Agent Volume for the past 8 years (out of over 500 Realtors)
870 Bald Eagle Dr., Marco Island, Fl. 34145 email: MarcoProperty@aol.com O: 239-394-2500
Our "Buyer Appreciation Program" pays you $500, up to $5,000 at closing