Reflection Lakes of Naples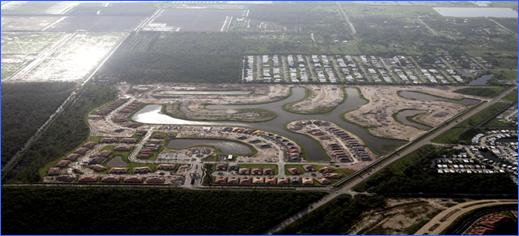 Aerial Site Photo 2007
Location: 1.7 miles East of Rte 951, on Rte 41. The 951 & 41 corridors are bustling with activity. There are several new commercial projects in the vicinity that have made this location popular given it's proximity to both the beaches of Marco Island and the activity on 5th Avenue in downtown Naples.
Amenities: Outdoor heated pool, huge sun deck overlooking the lake, community center, state of the art fitness center, billiards, card room, catering kitchen, shower facilities, and lighted tennis courts.
Special Internet Offer For Buyers & Sellers
Real Time Properties For Sale
Reflection Lakes: Homes For Sale
Request More Information Here or call Kent Hedrick @ 239-394-2500
Community Site Plans, Floor Plans & Related Information Listed Below:
**Double Click any of the pictures below for a full screen view
Site Plan Aerial View
Exterior Elevation Captiva Model Sanibel Model
4 units per bldg End units Interior/ townhouse style
Villas


* add your own private pool in the villas
Exterior Elevation Villa Floor Plan "Antigua"
Single Family Homes (samples below, several others to choose from)
Model
Front Elevation
Floor Plan
# of bedrooms / square feet
Portofino
Three Bedroom, 2 baths: 1,735 sq. ft.
Casablanca
Two bedrooms plus guest suite: 2,076 sq. ft.
Santa Maria
Three bedrooms, optional study: 2,084 sq. ft.
Maralago
Four bedrooms, 1 story

2,260 sq. ft.

Monte Carlo
Four bedrooms, 2 story

2,527 sq. ft.

San Tropez
Four bedrooms, 2 story

2,742 sq. ft.

Villa Flora
Four bedroom, 2 story

2,858 sq. ft.

Barcelona
Five bedroom, 2 story

3,092 sq. ft.

Features Included
Request More Information Here or call Kent Hedrick @ 239-394-2500
This site is owned and operated by:
870 Bald Eagle Drive
Marco Island, Fl. 34145